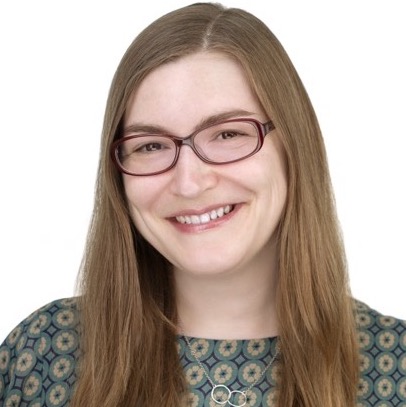 Welcome!
I am a Senior Researcher at Microsoft Research, New York City, a relatively new collaborative and interdisciplinary basic research lab.
My research interests are in machine learning and algorithmic economics. I am especially interested in the interaction between people and AI, and have often studied this interaction in the context of prediction markets and other crowdsourcing systems. My passion is for AI that augments, rather than replaces, human abilities. A big fraction of my work has been theoretical—I like a nice clean model that captures the essence of a problem and provable guarantees—but, thanks to the amazing interdisciplinary environment where I work, I've begun incorporating more experiments into my research in order to better understand and model human behavior in technological systems. I occasionally speak about societal issues around AI, and lately I've been spending a big chunk of my time on fair and interpretable machine learning.
For a more complete picture of what I do, take a look at some of my publications.
At MSR I have had the opportunity to work with an amazing set of interns including Chien-Ju Ho (who was also my PhD student at UCLA!), Alice Gao, Hoda Heidari, Ming Yin, Rachel Cummings, Ryan Rogers, Nika Haghtalab, Rupert Freeman, Rediet Abebe, Manish Raghavan, Forough Poursabzi-Sangdeh, David Alvarez Melis, Ken Holstein, and Lily Hu. Typically our interns are Ph.D. students with strong publication records in areas relevant to our lab.
My standard bio (for talk announcements, etc.) is here.
If you are looking for material from my crowdsourcing tutorials, here are the website, my (newly revised and greatly expanded) JMLR survey article, and the video from NIPS.
What's New?
Edith Law and I will co-chair HCOMP 2019, the 7th AAAI Conference on Human Computation and Crowdsourcing! It will be held October 28-30, 2019 at Skamania Lodge outside of Portland, OR. Submissions due June 3.
Current PhD students interested in summer internships in machine learning at MSR-NYC should apply here. I encourage you to also email the researchers you are most interested in working with to let them know you've applied. A similar posting for FATE summer interns will be available in the not-too-distant future.
I gave a keynote with a general-audience overview of the hairy issues around fairness, transparency, and intelligibility in machine learning at the recent FTC hearing on AI. Watch the video here.
A fully revamped and expanded version of my crowdsourcing survey for machine learning researchers is out in JMLR.
The Microsoft Research FATE group and friends have a new working paper on datasheets for datasets and we would love your feedback! Let's make machine learning more transparent.
I recently had the chance to speak about ethical issues in AI at the 2018 Economist Innovation Summit.
Sami Kaski and I will return as Tutorial Co-Chairs for NIPS 2018.
I posted a transcript of my opening remarks at WiML 2017: Nine things I wish I had known the first time I came to NIPS.
Video and slides from my talk at the NIPS 2017 Symposium on Interpretable Machine Learning are now available here.
I am co-organizing the NIPS 2017 Workshop on Learning in the Presence of Strategic Behavior. Submissions are due October 23, but we encourage anyone interesting in attending to register now because NIPS is selling out fast!.
I am the track co-chair for the WWW 2018 Web Economics track. Submissions are due October 31 (abstracts by October 26).
Background
I came to MSR-NYC from UCLA where I was an Assistant Professor in the Computer Science Department. Prior to that I spent a year as a Computing Innovation Fellow at Harvard University where I was a member of the EconCS group and the Theory group, and an affiliate of the Center for Research on Computation and Society.
I received my Ph.D. in Computer and Information Science from the University of Pennsylvania in 2009. I was extremely lucky to be advised by Michael Kearns. My doctoral dissertation, Learning from Collective Preferences, Behavior, and Beliefs, introduced a series of new learning models and algorithms designed to address the problems commonly faced when aggregating local information across large population, and was awarded Penn's Rubinoff award for innovative applications of computer technology. During my time at Penn, I spent two fun summers interning in New York, first with the Machine Learning and Microeconomics groups at Yahoo! Research and then in the research group at Google.
Before coming to Penn, I completed a Masters in Computer Science at Stanford where I got my first taste of research working with the Multiagent Group. Further back in the day, I was a carefree undergrad at BU.
You might remember me as Jenn Wortman. When I got married, I took Vaughan (pronounced "von") as my "official" last name and moved Wortman to my middle name. This never fails to confuse people. I use both names together professionally and prefer that you do too.
Get In Touch
The best way to reach me is by email. I am jenn at microsoft.com.